Gum Disease and Your Heart: What You Need to Know
Posted on Friday, February 20, 2015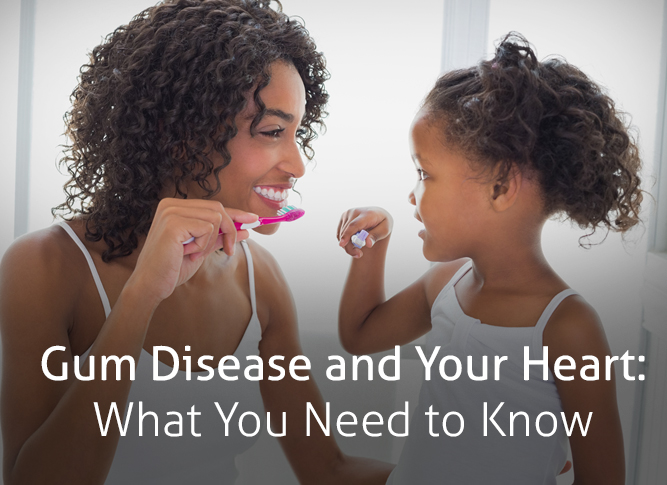 February is Heart Health Month!

February is American Heart Month, a national initiative dedicated to preventing heart disease and stroke by empowering everyone to make heart-healthy choices. Did you know that there is an association between gum disease and heart disease? Many studies show an association between gum disease and several serious health conditions–including heart disease–even after adjusting for common risk factors.

Gum disease is an infection of the tissues that support the teeth and is a major cause of tooth loss in adults. Below are some of the most important things you can do to avoid gum disease and maintain good oral health (including prevention of tooth decay or cavities):
Brush teeth twice a day with an ADA-accepted fluoride toothpaste.

Clean between teeth daily with floss or an interdental cleaner.

Eat a balanced diet and limit between-meal snacks.

Visit Madison No Fear Dentistry regularly for oral examinations and professional cleanings.
Healthier mouths can mean healthier hearts,
and we want you to know that we are here to support you.

If you suffer from heart problems, here are some things to remember when it comes to your dental care:
Provide us with a complete list of the names and dosages of all the drugs you are taking for your heart condition (as well as any other prescription or nonprescription drugs that you may be taking). This will help us decide on the best treatment course for you, including the appropriate medications to use for dental procedures.

Give us the name and phone number of your doctor(s) in case we need to speak to him or her about your care.

If you are particularly nervous about undergoing a dental procedure because of your heart condition, talk with your dentist and heart doctor. Your doctor(s) and our staff can provide you with information and work with you on strategies for controlling dental pain and easing your fears.
Please reach out to us with any concerns or questions. We look forward to seeing you soon!